---
Vaccination Open to Phase 2a/b and Age 55+ as of Monday, March 22.
Call now to make an appointment: 866-442-5301
---
COVID-19 Vaccination Reporting
The Tennessee State website has a new tool for COVID-19 Vaccination Reporting. For instance, did you know how many vaccinations have been given in Perry County? Or any county in Tennessee? Well, now you can find out this information. Here's how to go about this.
Go to the State of Tennessee website: COVID-19 Vaccination Reporting Information
Go to the State of Tennessee website to download latest stats pdf: Epidemiology and Surveillance Data
View the Perry County Dashboard in the State of Tennessee website to view latest infection data.
There are so many statistics available online. Credit has to be given to the State of Tennessee for their great effort in making all of this available to the public. Seeing the numbers makes it real for a lot of us, and the numbers are staggering. Living in Perry County, we take it for granted that our infection and death rates have stayed so low. Yes, low in percentages and numbers when compared to higher density populations.
If you have an interest in receiving a COVID-19 vaccine at the Perry County Health Department, additional information regarding the vaccines can be found here. Tennesseans are encouraged to discuss with their doctor if the vaccine is right for them.
If you have questions regarding the scheduling of your vaccine, please call 866-442-5301.

You will receive either the Pfizer or Moderna vaccine. For more information on the vaccines:
To schedule an appointment, please fill in the required questionnaire so that we can gather information regarding your readiness for COVID-19 vaccination, and offer guidance and instruction to ensure your safety. You will need to provide the following details:
Demographic details
Such as race, ethnicity, gender, age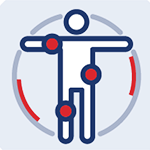 Medical history
Current/past ailments and allergy information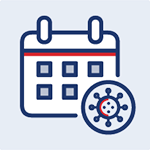 COVID-19 history
History of any COVID-19 infections, testing or vaccinations
Contact information
Your contact details