Fishing in the Tennessee River is allowed anywhere you can reach water. And with Mousetail Landing State Park located on the Tennessee River, fishing is a popular activity. Bass, bream, crappie, stripe and catfish can be caught along the banks.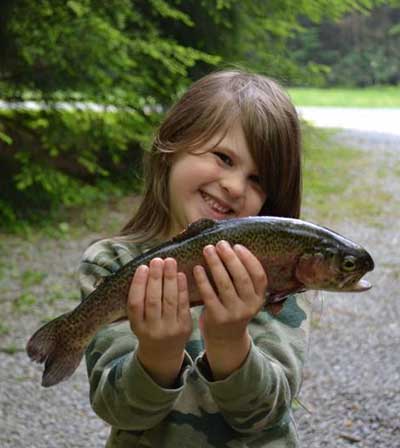 The Buffalo River has limited access, but bank fishing is enjoyed by everyone up and down the river. There are warnings about the health of the fish caught in the Buffalo, but there are no listed restrictions on the Tennessee River. There are two other locations you could consider, Lick Creek and Cedar Creek. You can download your Bank Fishing Guide by clicking on the link for the pdf file:

bank_fishing.pdf
Mousetail Landing has primitive campgrounds as well as sites with hookups for overnight guests. With the year of the Coronavirus of 2020, state parks were shut down during the state-wide stay-home phase, but now all state parks are open and have been very popular. John Bowen, the park ranger at Mousetail, stated, "We have never been busier. No matter the weather, we've been full every weekend. It's easy to social distance, and still enjoy the great outdoors." Come by Park Headquarters, find out what Mousetail has to offer, and select your method of camping, whether it be primitive camping or enjoying your RV or trailer. Perhaps you'll even meet Ranger Bowen. You are always welcome, no matter the season.
You can find more information about fishing in Tennessee by visiting the official website TWRA "Fishing in Tennessee" website.
Need a license? Here's another link that should help you figure out which license you need. Visit the TWRA Fishing Licenses and Permits page.